January 31, 2019 | By daryl.time@arterracanada.com
As the holidays are behind us, you might be dealing with left over wine bottles and corks. Instead of throwing those corks away, you can use them for a DIY project and decorate your home! Continue reading below for tips on how to re-use your leftover corks!
We gathered our Top 3 wine cork craft ideas:
Make Coasters!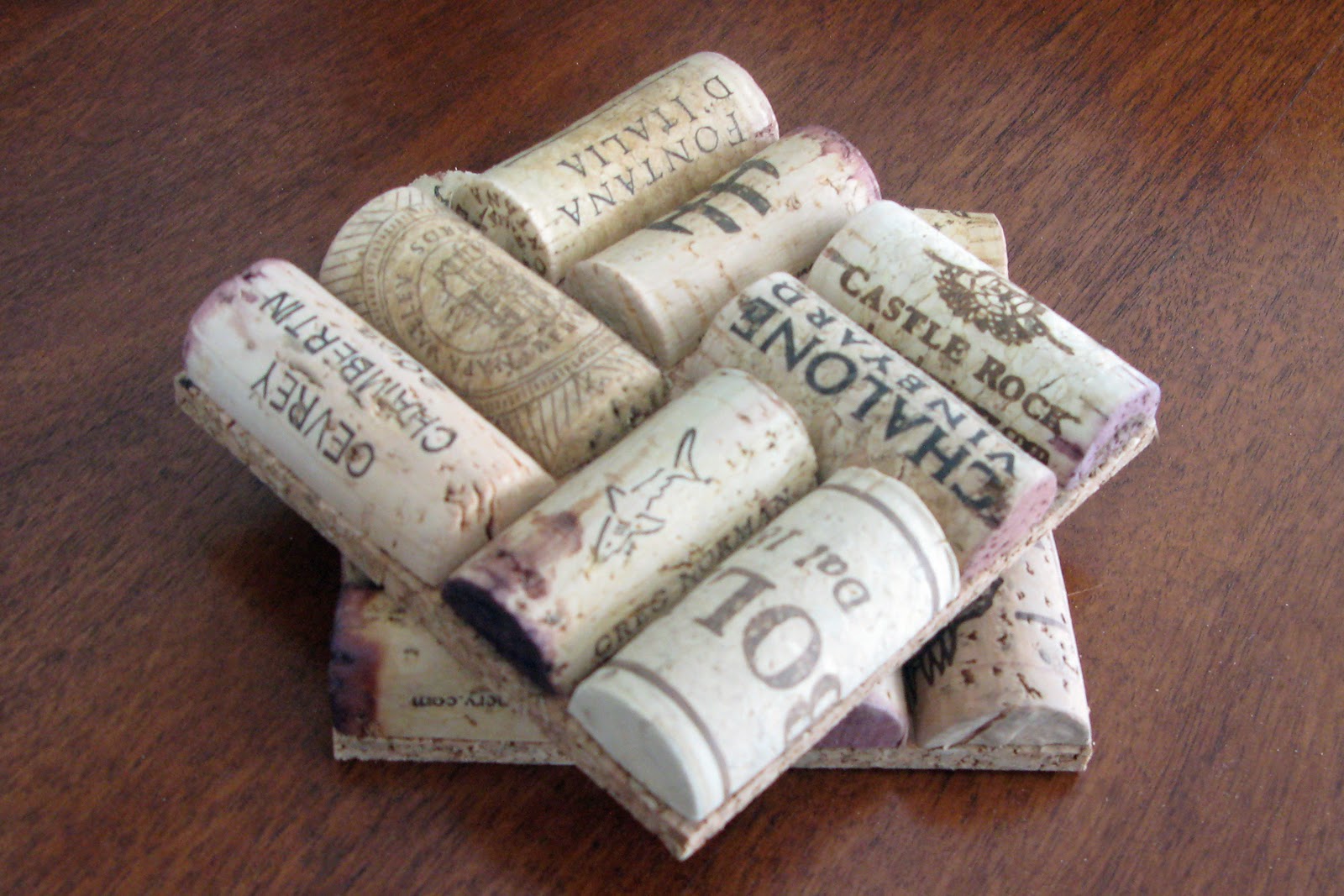 Re-using your leftovers corks adds that extra level of personalization to your table décor.
Materials (makes two coasters)
4 wine corks
Sharp knife
Felt or cork roll
Glue gun
How-to:
Cut each cork down the center using sharp knief (so that one side is flat)
You should have 8 wine corks
Apply the glue to the flat side of the cork on to the cork piece or felt in twos (or row of 4's)
That's it you now have wine cork coasters!
Repeat steps for more coasters
Make place card holders!
Let your next party be a little more customized by adding a personal touch of wine cork name card holders!
Materials:
Left over wine corks (for however many guests you have)
Sharp knife or X-acto knife
Paper or Card stock
Marker
Pen
How-to:
Take a wine cork and with a pen make a straight line down the middle
Using the X-acto or sharp knife slice a groove down the middle of the wine cork using your knife (cut to half way down so that you card doesn't fall out)
Cut your paper/card stock 1-2 inches wide and 5-6 inches long.
Using your marker write the name
Place paper/cardstock in the wine cork groove
Repeat steps for the number of guests attending.
Make Cork Magnets!
Looking for ways to remember your grocery list or upcoming events, why not put reminders on your refrigerator by making your own magnets using wine corks!
Materials:
Wine cork(s) (as many corks as you want)
Small Magnets (purchase from local craft store)
Drill
Glue gun
How-to:
Take the drill (use a bit that is of similar size to the magnet) and drill small hole into cork
Using the glue gun, and fill the drilled hole in cork to fill up with glue (be sure not to over flow the hole)
Place magnet where the glue is
Let it dry for 5mins
Repeat steps for more magnets
Source:
https://www.mom4real.com/make-wine-cork-coasters-tutorial/
Find Your Store